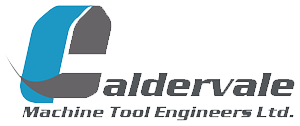 Caldervale Machine Tool Engineers - Est. 1902
Supply, Service & Maintenance of Machine Tools in Airdrie, Scotland
Historical Notes
Caldervale Forge, Clarkston has undergone a change. The old shovel and hand tool making plant has been removed – a new home having been found for it at The Summerlee Heritage Trust Museum, Coatbridge, where it has taken its place as an historical working unit in the section devoted to the industrial development of the area.
Service
Products
Caldervale Machine Tool Engineers
We have a wealth of experience in the Scottish marketplace for machine tool repairs.
No job is too big or too small and we are proud of the fact that we are the only established manufacturing tool company in Scotland with ISO 9001 approval.
At Caldervale Machine Tool Engineering Ltd we are very health and safety aware and it is important to us to align with our customers' health and safety policies.
If a customer has a loss of production issue we will endeavour to minimise downtime and maximise production for all our customers and we try to go that extra mile to help.
With pre-planned machine tool maintenance, we aim to have our customers' machine tools available for production for 95 per cent of available production time.
We repair conventional machine tools e.g Colchester, Lathes and Brideport Turretmill, gearboxes, spindles, electrical, hydraulic faults and replace belts, pulley, gears and sheer pins.
Karen Kirkwood
Karen has the financial and accounting experience having worked for Ernst and Young and Cap Gemini. Karen also has a good understanding of the machine tool industry having worked in, and been associated with it, for over 25 years.
Jim Kirkwood
From the age of 16 Jim has worked with machine tools in servicing and repair. He began his career as an apprentice with Anderson Strathclyde, went on to form Axis Machine Tool Engineers then as a Director of Konecranes Machine Tool Service. Key aim is customer satisfaction – if the customer is happy he will pay the bill and come back
Kevin Currie
Kevin is a time served electrical and mechanical engineer joining us from Mills CNC, he was a UK service engineer supporting customers with service and installation of new machines tools in various projects within the sub contract, Aerospace, Automotive & Oil & Gas Sector.
Scott Reid
Time served apprenticeship in electrical engineering. Formerly Machine Control Engineers and Konecranes MTS working on all types of machine tools. Trained in the use of the Renishaw QC 20 Ballbar, Renishaw QC 80 laser calibration and Heidenhain PWM 20 test kit.
David Elmes
After serving his apprentice as a mechanical engineer David joined Strathclyde Machine Tools at the age of 22. When he was made redundant by closure, David worked in Reid Kerr College for a number of years and studied in various disciplines. He then joined Blue Diamond Machine Tools Scotland in charge of machine tool rebuilds and service and stayed there for nine years before joining Axis to become a director. After a few years the company was then bought over by Konecranes MTS. David has a total of 38 years in machine tool service and rebuilds from the smallest to the largest of machine tools.
Why Caldervale Machine Tool Engineers?
We are competent in the repair of all your conventional machine tools. Our skill is focused more on the modern machine tools with CNC capability working regularly with Fanuc, Siemens and Heidenhain controls. We are also trained on the Hurco Winmax and Ultimax controls supporting Hurco in Scotland and also trained on the XYZ Prototrac control.
Due to the considerable experience within the company, we are able to source and acquire parts that can be a major delay in getting a machine repaired.
We have the ability to source parts directly from the original manufacturers, not from any machine tool manufacturers, with savings up to 200 per cent.
CALDERVALE MACHINE TOOL ENGINEERS OFFER A FULL RANGE OF MAINTENANCE SOLUTIONS
Caldervale Machine Tool Engineering Ltd is a well established company formed in August 2013 by some of the most experienced machine tool engineers in Scotland.
We offer maintenance solutions according to your specific needs. Each service contract is assessed and custom built to meet the individual needs of each company. It can include all machine tools within a factory from the smallest buff to the largest horizontal borer or it can be tailored to suit key or critical machines."
Ninety eight per cent of the company's work is carried out on site.
We offer total breakdown cover, will source and deliver spares keeping the customer informed of the costs and delivery timescale at all times. We totally manage the repair giving you time to concentrate on production issues and profit margins.
Caldervale Machine Tool Engineers Ltd